On Call, All Volunteers
Sumner Lifeboat crew are all volunteers. They could be called out at any time of day or night and receive no pay. As locals, they choose to make a big commitment to their community.
Currently there are about 30 volunteer crew. They cover all ranges of experience, from trainees through to skippers and veterans of many rescues, and all ages – from students to retirees.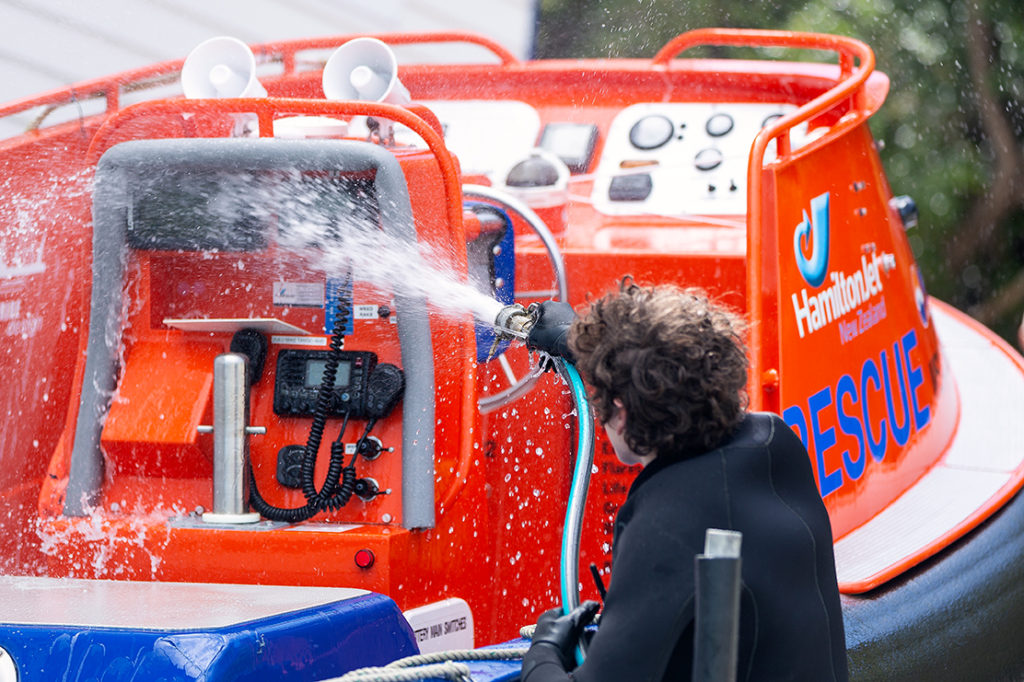 Sumner Lifeboat is a family affair. Active senior crew member Heather McDonald has been in lifeboat service over 27 years, whilst her father Peter has given over forty years service to Sumner Lifeboat. Also on active crew we have father and son Dave and Finley Passmore, husband and wife Patrice and Yvonne de Beer, and their son Niels has just joined as a trainee, and skipper Anthony Honeybone has recently been joined by his daughter Ellie as a trainee.
As part of their commitment to Sumner Lifeboat Institution and Coastguard, crew undertake regular theory and practical training – read more about what training involves.
If you'd like to join our crew, see the Volunteer page for how to apply.