Training – The Key to Safety & Success
Becoming a crew member of Sumner Lifeboat needs commitment – it takes 12-18 months of training to become qualified as operational crew.
A callout might involve assisting a vessel in distress miles offshore, rescuing a surfer in trouble off Sumner Beach, or searching for an overdue sea kayaker in the bays of the Banks Peninsula.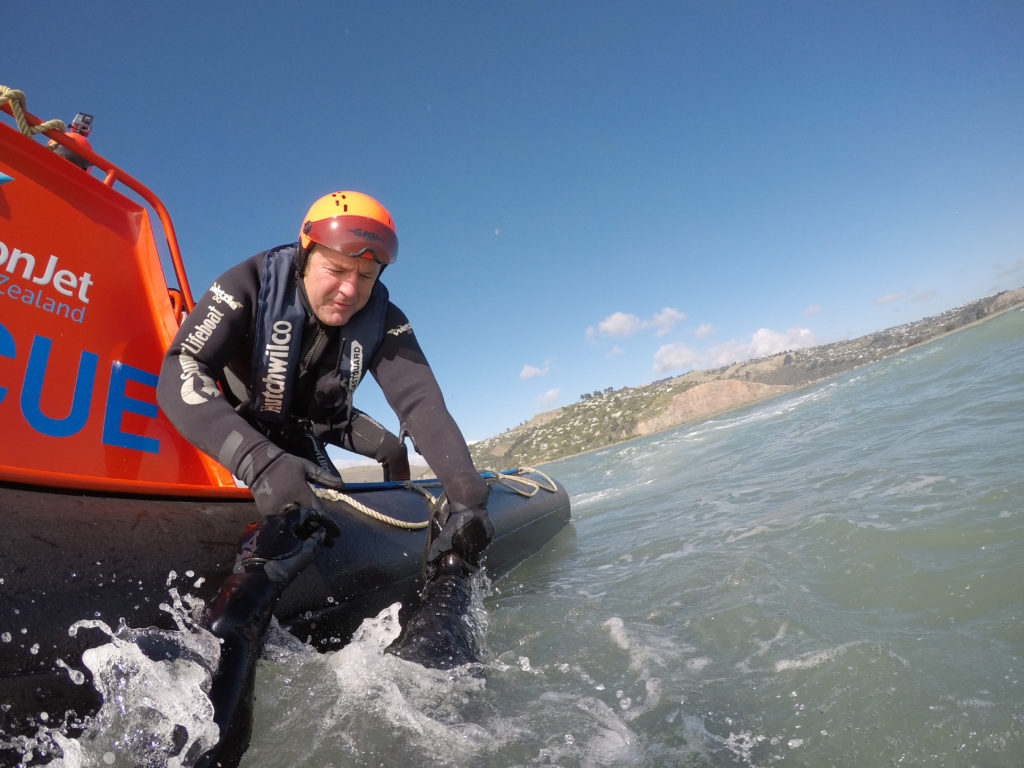 How do the volunteer crew acquire the skills and knowledge to deal with such variety? It all comes down to training.
Lifeboat training involves completing a set of theory and practical modules provided by Coastguard New Zealand, each of which must be assessed and signed off by an instructor.
Basic training to get to operational crew covers everything from personal safety and survival in the water, health and safety, team-working, radio communications, familiarisation with the local coastline, search and rescue techniques, victim recovery, to lifeboat handling and seamanship.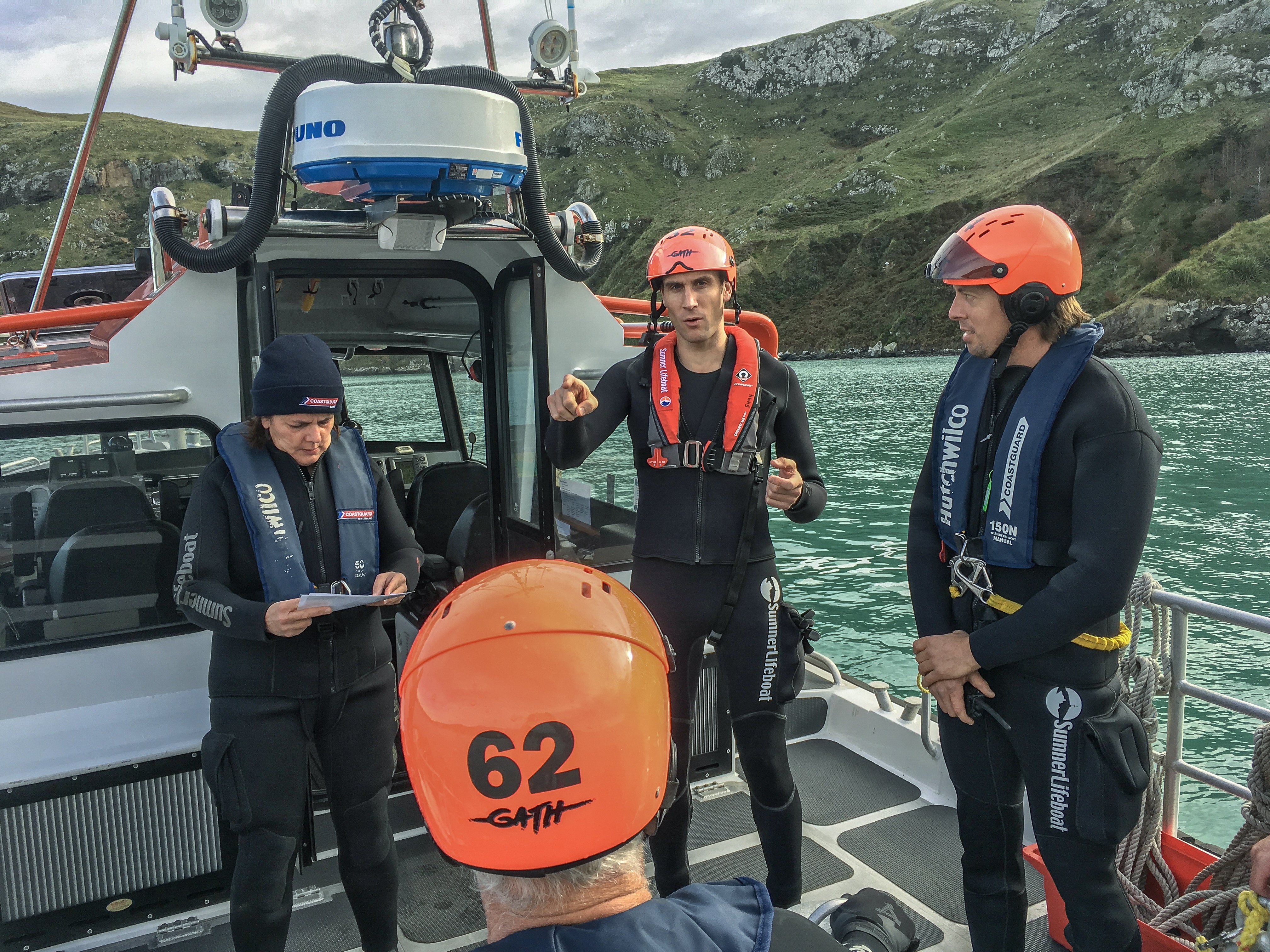 At the core of it all is safety – both personal and of the fellow crew. If the lifeboat crew get injured or the boat gets damaged, the mission may be compromised, so safety is paramount.
All this training culminates in a challenging practical assessment onboard a rescue vessel.
But training doesn't stop with attaining operational status – all crew, from newly qualified to senior skippers must regularly do exercises and re-assessments to ensure they remain prepared for anything.