22 January 2019
Shortly before 0100 on Tuesday, 22 January 2019, Sumner Lifeboat crew were woken by their pagers. A lone yachtsman had triggered his EPIRB – an emergency locator beacon that sent his precise location via satellite to alert maritime rescue services that he needed emergency assistance.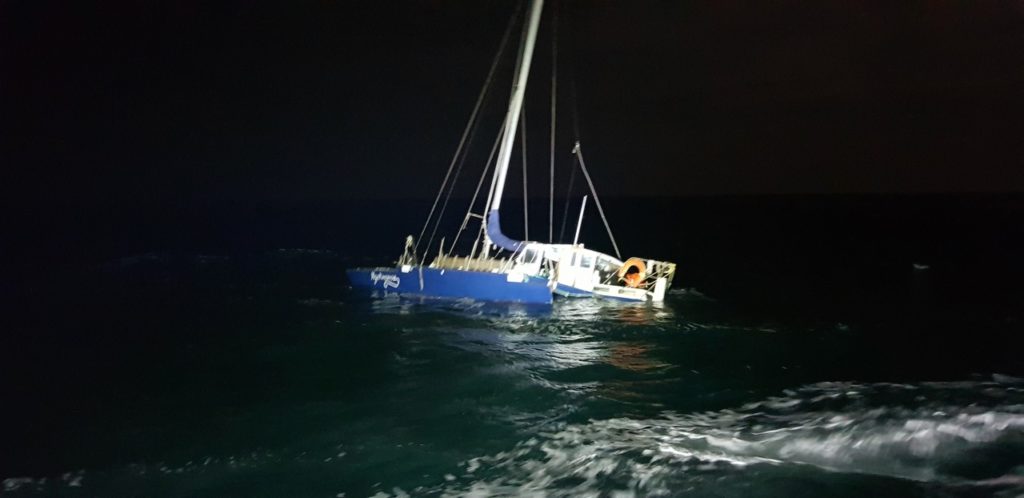 His 36ft trimaran, sailing from Dunedin to Sumner, had encountered big seas and sustained hull damage south of the Banks Peninsula. He was off Birdlings Flat, in danger of sinking.
Blue Arrow Rescue located the sinking yacht after a 3 hour journey despite the pitch darkness, heavy seas, gusting 30knots (55kmh) winds and 3m swells. The four senior crew, who included an experienced medic, were able to transfer the cold but unhurt yachtsman and some of his possessions from the trimaran to the lifeboat.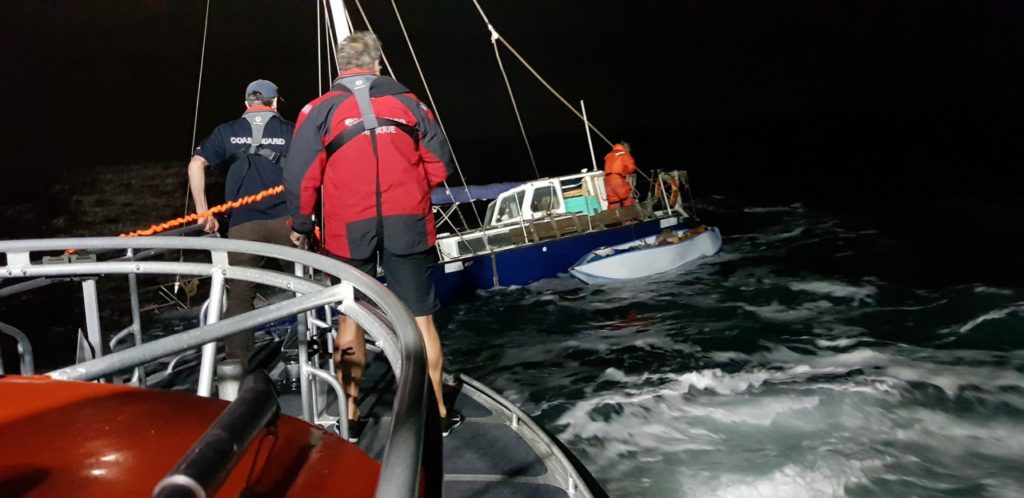 They returned to Sumner via a dawn stop at Akaroa wharf where a local doctor examined the rescued man.
Onshore, six crew members were also up most of the night in Sumner Lifeboat's communications room monitoring the rescue and liaising with RCCNZ, St Johns Ambulance and the Police.
Everyone had the satisfaction of successful outcome of a life saved at sea.
"Fast response getting the vessel onto the water at that time of the night and excellent working relationship with the team back at their base handling comms. I was on duty that morning and considered the response went well. All in all an excellent and professional SAR response." Chris Henshaw | Senior Search and Rescue Officer, Rescue Coordination Centre New Zealand (RCCNZ)