Hamilton Jet Rescue | Blue Arrow Rescue | Urquhart Trust Rescue
---
Specialist Surf and Inshore Lifeboat
Hamilton Jet Rescue packs a punch: it is powered by a single waterjet driven by a V8 motor.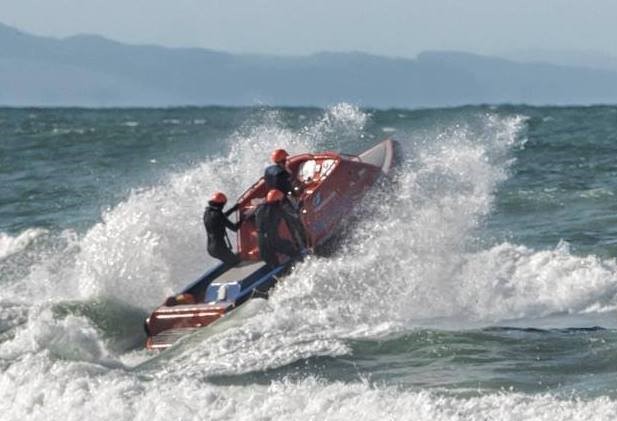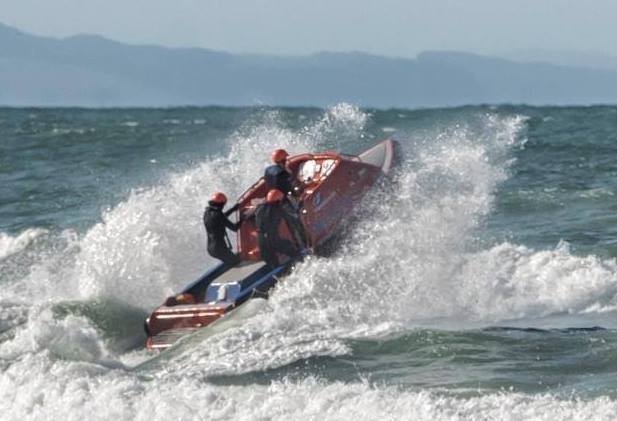 It is designed to be highly manoeuvrable and able to handle multiple hazards. Hamilton Jet Rescue takes conditions such as breaking surf, river mouth bars, rocky shorelines and tidal shallows in its stride.
It is the work horse of Sumner Lifeboat, having been called out for many rescues in the Sumner and local Banks Peninsula areas.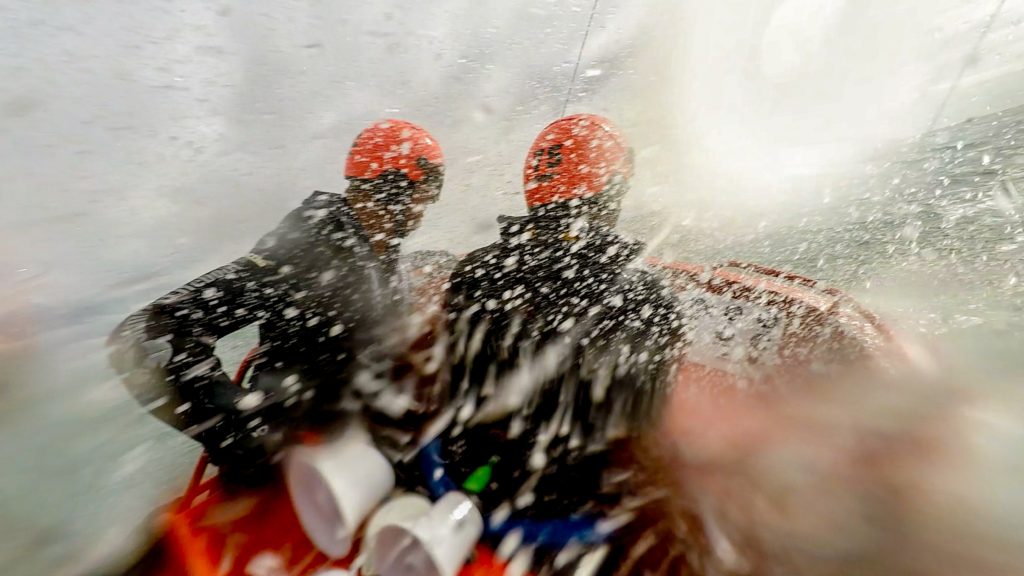 To learn more about Hamilton Jet Rescue, read this review that was written shortly after the vessel was brought into service.
Vital Statistics
| | |
| --- | --- |
| Length (LOA): | 5.8m |
| Beam: | 2.38m |
| Draught: | 0.52m |
| Construction: | aluminium |
| Speed: | 30 knots (normal service) |
| Waterjet: | single Hamilton Jet HJ213 |
| Engine: | single 5.7l Marine Power V8, 240kW (325hp) @ 4800rpm |