Hamilton Jet Rescue | Blue Arrow Rescue | Urquhart Trust Rescue
---
Surf & Shore Recovery

Urquhart Trust Rescue is the latest edition to the Sumner Lifeboat Institution fleet. Enhancing the unit's surf rescue capability, it replaced the long-serving jet ski Southern Trust Rescue in June 2019.
Urquhart Trust Rescue is a Kawasaki Ultra LX jet ski, and like its predecesssor is fitted with a rescue sled. It is ideal for surf recoveries or rescues close to rocks and shore.
High manouvreability is key to keeping safe in rescue situations. The deep-V hull design enables a high bank angle and helps prevent spin-out on sharp turns. Early trials proved that Urquhart Trust Rescue has reassuring stability and responsiveness.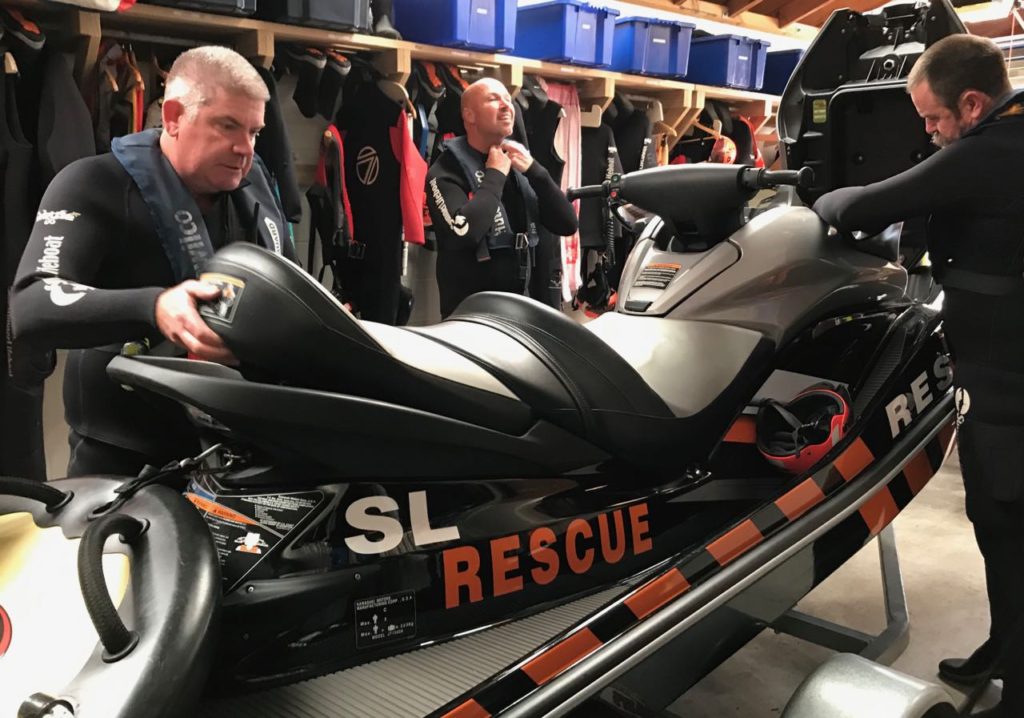 The jet ski is named in recognition of the very generous donation from the JI Urquhart Trust that funded its purchase. The Trust has been a firm supporter of Sumner Lifeboat Institution over the years.
The jet ski is towed by a new Kubota tractor, funded by another long-term Sumner Lifeboat Institution supporter, Southern Trust.

Vital Statistics
| | |
| --- | --- |
| Engine | 4-cylinder 4-stroke |
| Displacement | 1,498cc |
| Cooling System | Liquid cooled |
| Jet Pump | Axial flow, single stage |
| Thrust | 4,250N |
| Length | 3.37m |
| Beam | 1.2m |
| Maximum Power | 118kW @ 7,500rpm |
| Maximum Torque | 152Nm @ 7,250rpm |