We are a Charity
Sumner Lifeboat is a volunteer organisation
Sumner Lifeboat Institution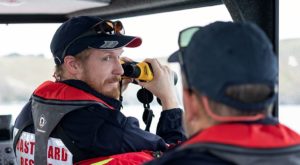 is a volunteer organisation and is a registered New Zealand charity.
We currently have about 30 volunteer crew, from trainees through to professional mariners. In 2018, the volunteers put in a staggering 6,000+ hours of their time.
All backgrounds – builders, lawyers, engineers, IT experts, medics, students, through to commercial skippers – one goal: helping save lives at sea.