Hamilton Jet Rescue | Blue Arrow Rescue | Urquhart Trust Rescue
---
Surf & Shore Recovery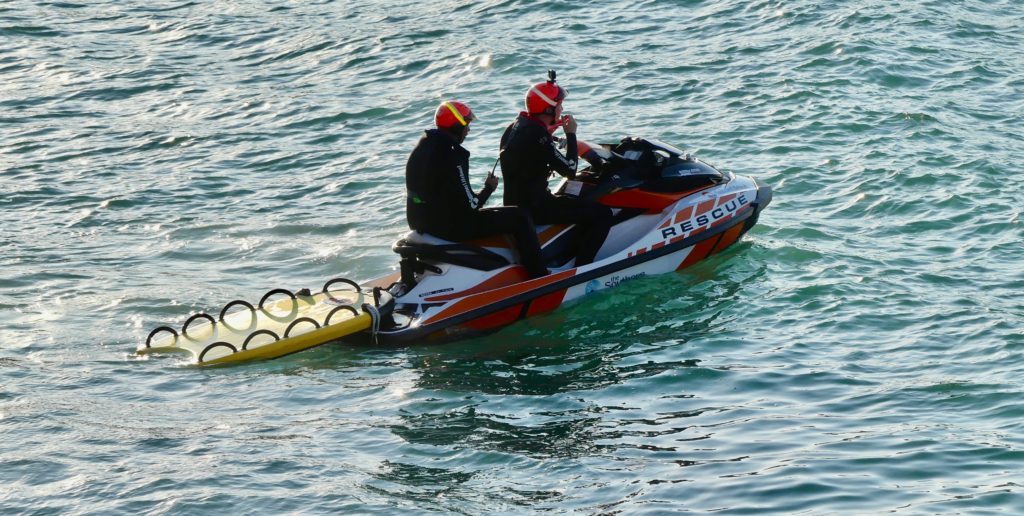 Southern Trust Rescue was a SeaDoo jet ski fitted with a rescue sled. It was in service for 12 years, and was replaced by Urquhart Trust Rescue in June 2019.
Southern Trust Rescue was involved in many surf rescues. It had high manoeuvrability and high power.
It was also a valuable asset when recovering people in trouble on the shoreline, and was used to transfer patients from land to a larger vessel for onwards repatriation.