In late April we held a night exercise to search and recover two 'drifters' – specially designed floating devices with GPS trackers.
The screenshots from the tracker show they had drifted south-east then west towards Godley Head, where we located and retrieved them.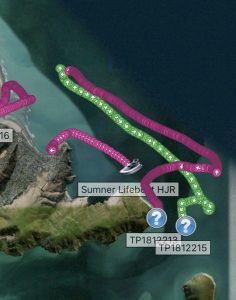 The Emily B Drifter Project is an awesome 'grassroots' project to understand how objects drift in the sea using special GPS-tracked floating devices. The goal is to make it easier to estimate where a person in the water may have drifted to, so they can be quickly located by search teams such as Coastguard.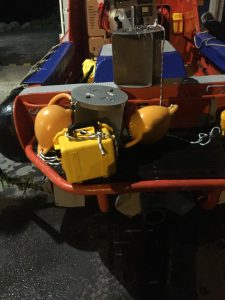 The project was set up by the family of Emily Branje, who at age 9 years was tragically swept out to sea in 2019 at the Hokitika River Mouth.
It's become a community volunteer effort, with Kotuku Surf Life Saving Club (Greymouth), Sumner Surf Life Saving Club and Coastguard unit Sumner Lifeboat all helping to launch, track and retrieve the drifters during the project.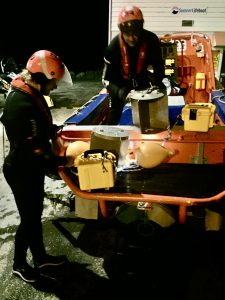 You can keep up-to-date with the progress in developing the trackers via the Emily B Drifter Facebook page.