We are hugely proud as a unit to receive the Rescue of the Year Award in the 2022 Coastguard Awards of Excellence.

The award was for the rescue of a hang glider pilot who crashed into the bottom of the cliffs at Whitewash Head. This rescue was notable not just for the successful rescue of the casualty from a very tricky location – he was winched off by helicopter after being attended and assisted by our crew – but also for the safe extraction of the crew in rapidly worsening and potentially dangerous weather and sea conditions.
The nomination specially mentioned the crew on Hamilton Jet Rescue and Urquhart Trust Rescue: Blair Quane, Dave Passmore, Tom Denman, Sam Bradley, Finley Passmore and Patrice de Beer.
Pictured at the Awards ceremony with Coastguard New Zealand CEO Callum Gillespie are representatives of our unit – Heather McDonald, Blair Quane, Ellie Honeybone, Dave Passmore and Howard Nicholls.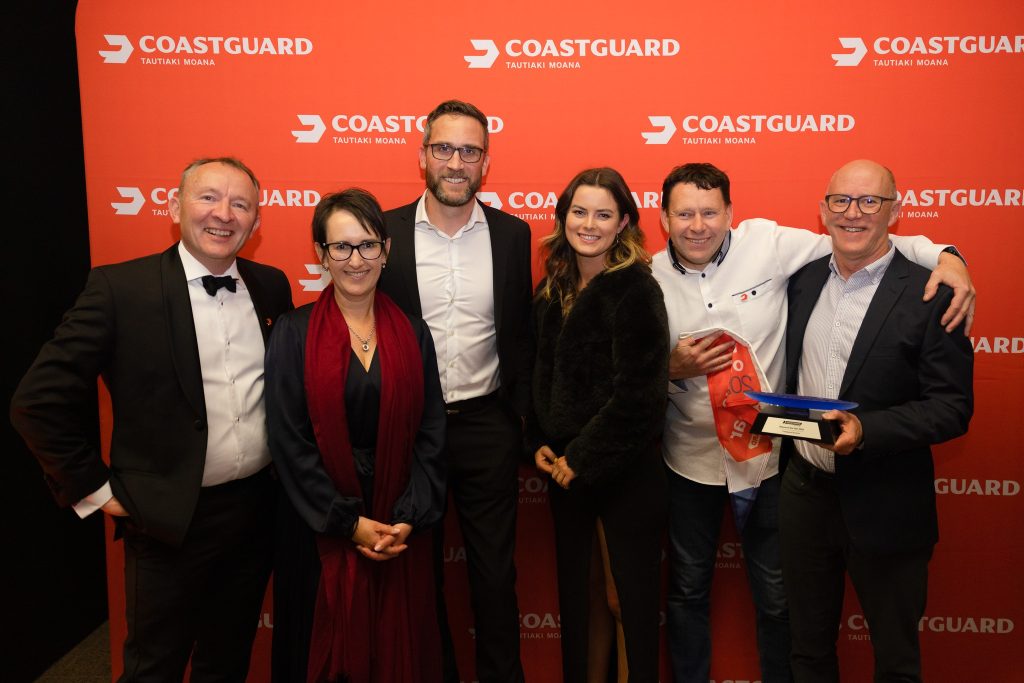 We also recognise the hard work and dedication of Sumner volunteers Jonathan Welsh – nominated for Rescue Vessel Volunteer of the Year, and Colin Harris – nominated for Support Volunteer of the Year.
We are very privileged to receive this award, and congratulate all the other winners and finalists in the 2022 Coastguard awards. Pictured is President Blair Quane holding the award.
The Coastguard Awards of Excellence recognise the outstanding achievements of units across New Zealand. Read more about the great work of all the award winners.