Big news – we're changing our name!
Sumner Lifeboat will be known as Coastguard Sumner from now on.
We have been a Coastguard unit since 1976 when the Royal New Zealand Coastguard was founded.
Changing our name to Coastguard Sumner makes it clearer that we are one of 63 Coastguard units around Aotearoa. This will help agencies such as the Police, Surf Life Saving, LandSAR etc. and the public by being consistent with Coastguard naming conventions.
We go back much further than the 1970s and Coastguard though – we can trace our roots back to the late 1800s. We will be retaining our connections to our proud heritage of saving lives at sea.
The first dedicated lifeboat at Sumner was 'Rescue', launched in 1898. In 1904 the Sumner Lifeboat Brigade was established, which in 1928 became Sumner Lifeboat Institution Inc.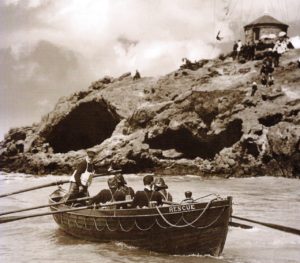 The main point is although we'll have a different name there's no change to what we do – a dedicated volunteer maritime rescue service, on call 24×7 to help people on the waters around Sumner and Pegasus Bay / Banks Peninsula.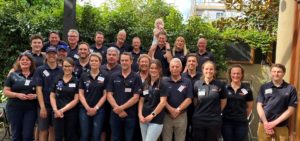 Coastguard Sumner will be our trading name, but the charitable entity of Sumner Lifeboat Institution remains unaltered. We will be gradually changing logos, signage etc. over the next few months, and we will be launching a new web site shortly.
Stay safe on the water everybody, and enjoy the rest of summer.