Sumner Lifeboat took part in 2021's first large-scale maritime search and rescue exercise (SAREX) on 19 April.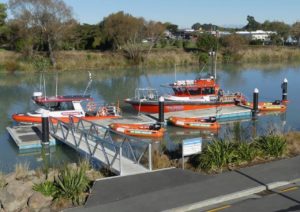 Hosted by Coastguard North Canterbury at their Kaiapoi base and run by Coastguard New Zealand and Canterbury Police, it involved about 70 people, almost all volunteers.
Crews from Coastguard North Canterbury, Sumner Lifeboat, Coastguard Canterbury, Coastguard Kaikoura, Coastguard West Coast, and Coastguard Lake Brunner participated in a large scale Search and Rescue Exercise run by Coastguard New Zealand and Canterbury Police.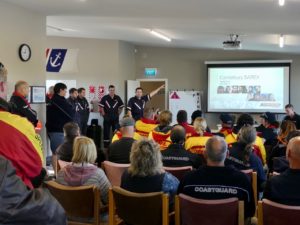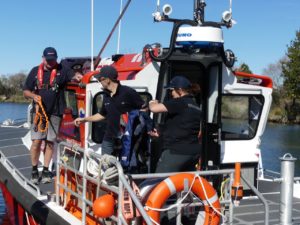 Coastguard's presence was complemented by Emergency Callout Squads from Waikuku Beach Surf Lifesaving Club, Spencer Park Surf Life Saving Club (official), Sumner Surf Life Saving Club, and Surf Life Saving New Zealand.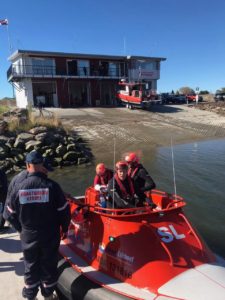 Sumner Lifeboat volunteers onboard Blue Arrow Rescue and Hamilton Jet Rescue were involved in the search exercise, plus we provided radio comms support for Coastguard at Sumner base.
It was a very worthwhile exercise – an excellent opportunity to meet and work alongside crew from other Coastguard units and other agencies.
Many thanks to Coastguard North Canterbury for their hospitality and to everyone who helped organise the event.