Sumner Lifeboat's radio operator Bob C'Ailceta has received a Coastguard Southern Region award: he is the Communications & Incident Management Volunteer of the Year 2019.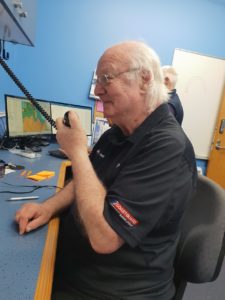 Bob joined Sumner Lifeboat as a volunteer in 2001. He is part of a team of Radio Operators providing communications with the unit's rescue vessels and other search and rescue organisations.
Bob always attends every training session, rain or shine, and actively mentors new trainees in the Radio Operator role. A dedicated volunteer, he shares his knowledge and experience and attends every call out.
He also helps with admin – completing the unit's monthly and operational reports.
His skills as a handyman are much appreciated with all sorts of jobs being completed around the buildings. His specialty is making anything needed from timber, e.g. a set of custom shelves for the unit's PLBs, radios, strobes etc. Bob involves himself in all crew activities and is friendly and well liked by all.
Congratulations to Bob, from all the crew and support staff.
About the Coastguard Southern Region Awards of Excellence 2019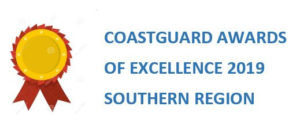 These awards celebrate excellence in achievement by Coastguard volunteers across the many roles they undertake in serving both the community and the Coastguard organisation. The awards are aspirational, providing an opportunity for acknowledgement at both the regional and national level as well as amongst peers. Successful candidates are role models who exemplify the Coastguard values of respect, altruism, integrity, dedication, professionalism, and cooperation.
Nominations are made by units or individuals and are judged by a panel of people who may be Coastguard operational volunteers, Coastguard SAR partners or other related third parties i.e. sponsors, suppliers etc.
Keep an eye on Coastguard Southern Region for news about volunteers from other units who received 2019 awards.