Well done to Blair Quane who recently was revalidated as a Coastguard skipper (officially called an ISC Master). The skipper is in charge of the rescue vessel, so it's not an easy qualification to achieve and maintain.
Blair also attained a navigation qualification, to add to his long list of Coastguard achievements.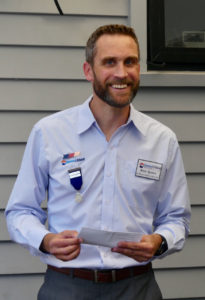 As well as a skipper, Blair is our Coxswain (aka President in some units), responsible for the effective operation of Sumner Lifeboat.
He spends 15-20 hours per week on lifeboat activities, to ensure our unit is prepared for search and rescue 24×7.
And of course he attends callouts at any time of day or night.
It's a huge effort that has to be fitted around demands of his job. Yet Blair does all this as a volunteer – 100% of his time on Sumner Lifeboat work is unpaid.
A huge thank you to Blair, true commitment to saving lives at sea.