Sumner Lifeboat's wish for a new jet ski and tractor has been granted – huge thanks to funding from the JI Urquhart Trust and The Southern Trust.

We are now equipped with a 1500c Kawasaki Ultra LX jet ski towed by a Kubota KB BX2380 tractor. This is a significant upgrade and sets us up well for the next few years to respond rapidly to surf and nearby rescues.
Recently The Southern Trust gave us a grant to buy a new Kubota tractor in preparation for towing a bigger jet ski. Then the JI Urquhart Trust awarded us the money to buy the much-needed new Kawasaki jet ski and trailer.
The tractor is a stronger and more stable replacement for our old 4wd quadbike, whilst the Kawasaki jet ski replaces our 12-year old jet ski, Southern Trust Rescue.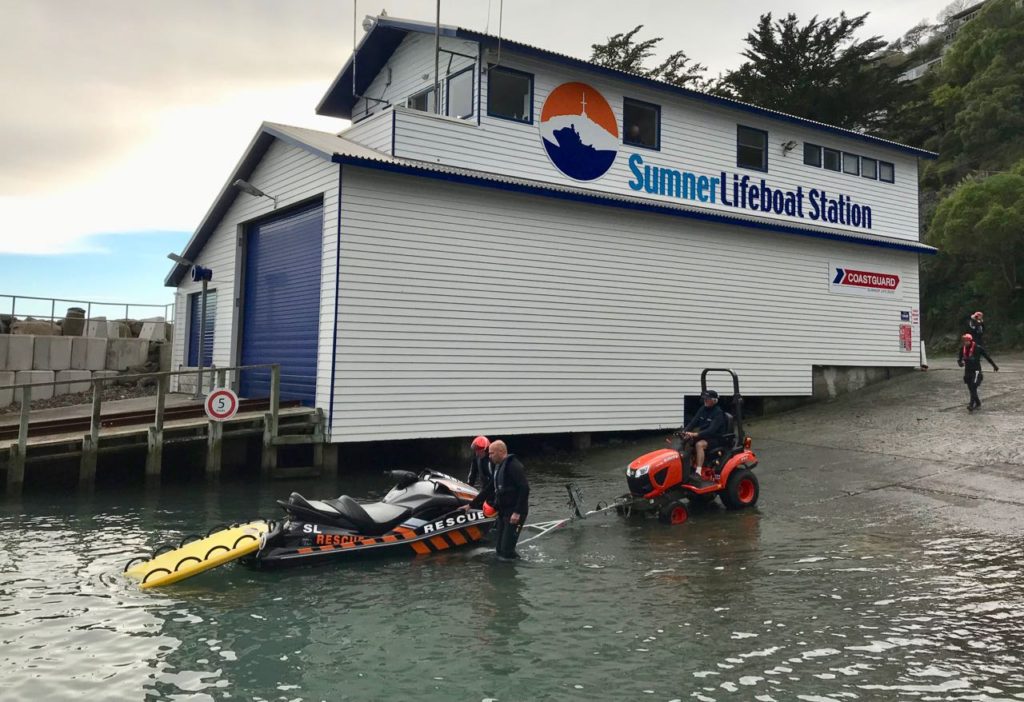 The new jet ski is longer and stronger than the previous machine. Early trials have proved it is more responsive and more stable in the water. It's also easier for the second person to hold on so the helms person can go faster without the crew getting exhausted.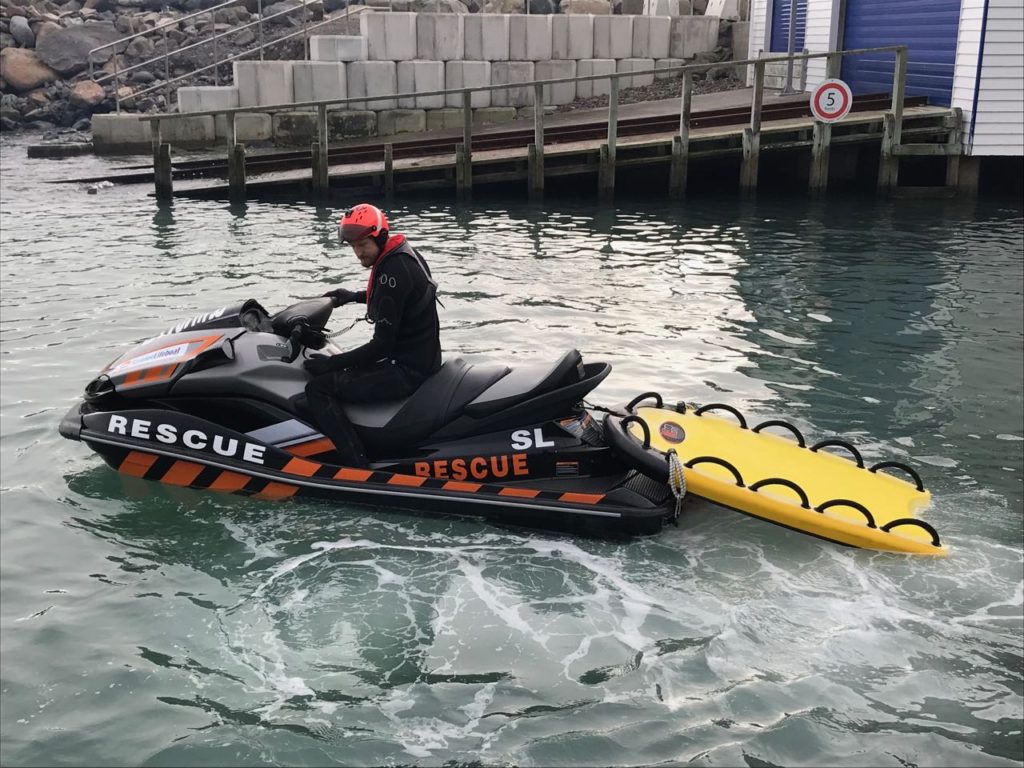 Funded by the JI Urquhart Family Trust, the new jet ski will be named Urquhart Trust Rescue.
'This trust has been very generous for 8 years, with annual gifts that help us operate our service,' said Coxswain Blair Quane. 'This year, when they heard we were looking for funding for a jet ski, they gave us extra to cover this purchase.
'We are very, very grateful to both The Southern Trust and The JI Urquhart family Trust. Both have supported Sumner Lifeboat's mission to save lives over the years and their help with this project will make a difference for several years to come.'
Browse around: read more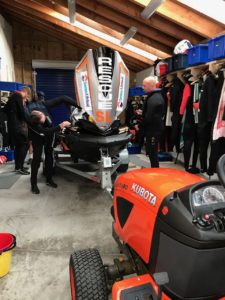 about our new jet ski Urquhart Trust Rescue and its specs, and learn about the capabilities of our vessels.