Friday 25 September 2020 20:57 – a big night search on the Avon/Heathcote Estuary for three persons who were reported to be in trouble in the water off Shag Rock.
Police tasked Sumner Lifeboat for the on-water search. 14 crew responded and Hamilton Jet Rescue was launched within four minutes, closely followed by Urquhart Trust Rescue.
Several shore crew were dispatched to the Shag Rock area to assist with radio communications to the vessels and to provide situation reports to base.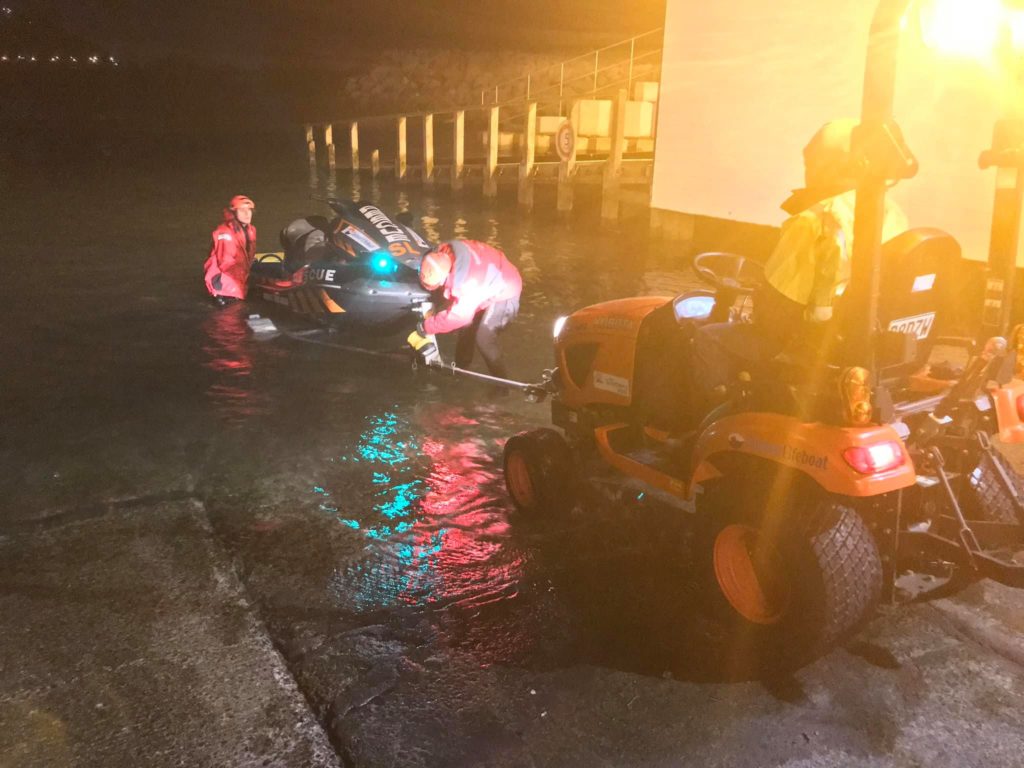 This was a multi-agency response – the Westpac Trust Rescue Helicopter was also tasked to the scene, and about 10 Police for the shore line search.
We were stood down at 22:25 after an extensive search of the estuary and area near Shag Rock, nothing found. Lifeboat station closed at 23:30.
This was a great rapid response and teamwork in a night time situation.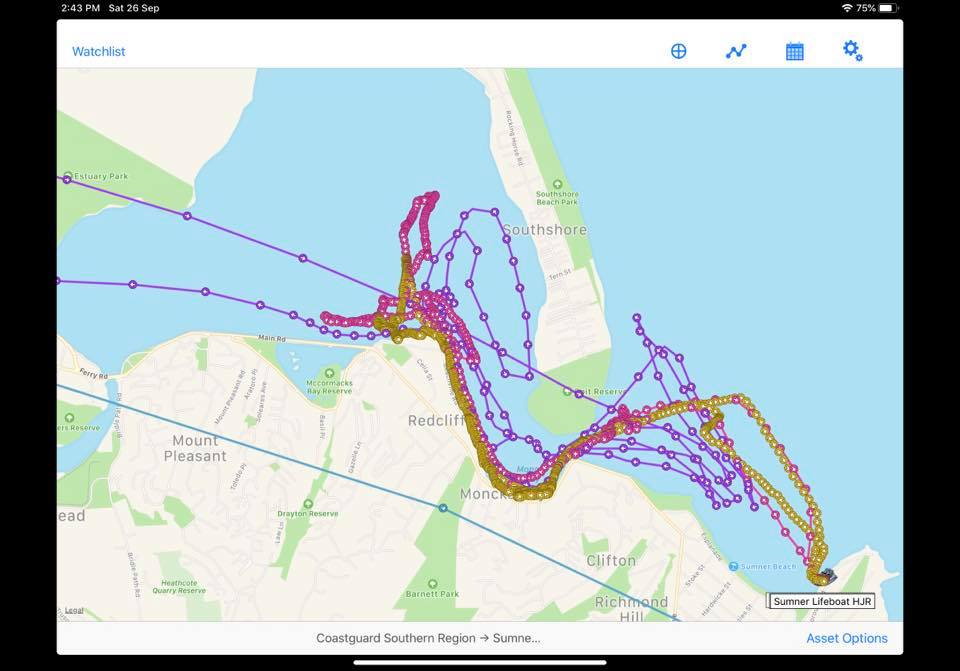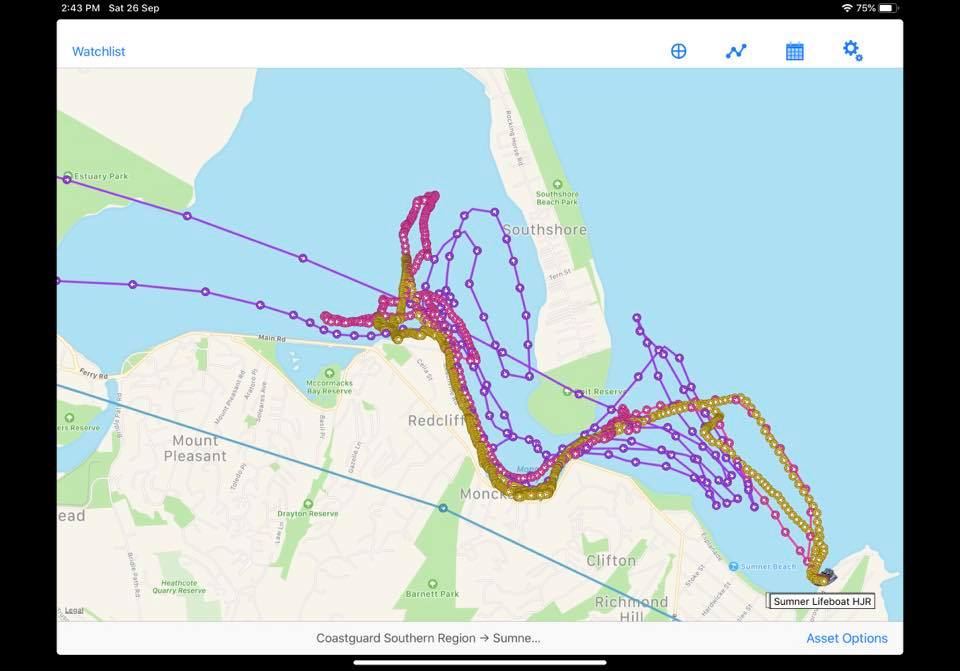 This screenshot shows the tracks of the searches conducted by our two vessels. The thin purple line is the helicopter's track.