Very sad news – former Sumner Lifeboat Coxswain and President Paul Lawson passed away on Tuesday 17 September 2019 with his family beside him. A lifeboat legend, his contributions over 21 years with Sumner Lifeboat Institution and Coastguard New Zealand were huge and he will be missed by us all.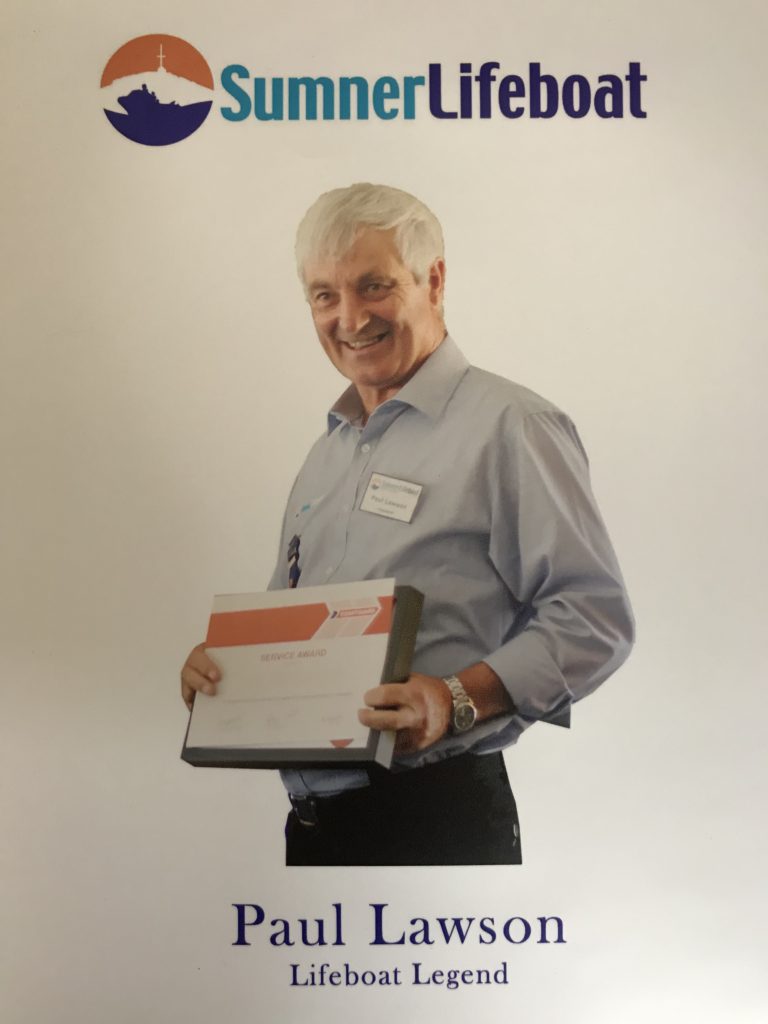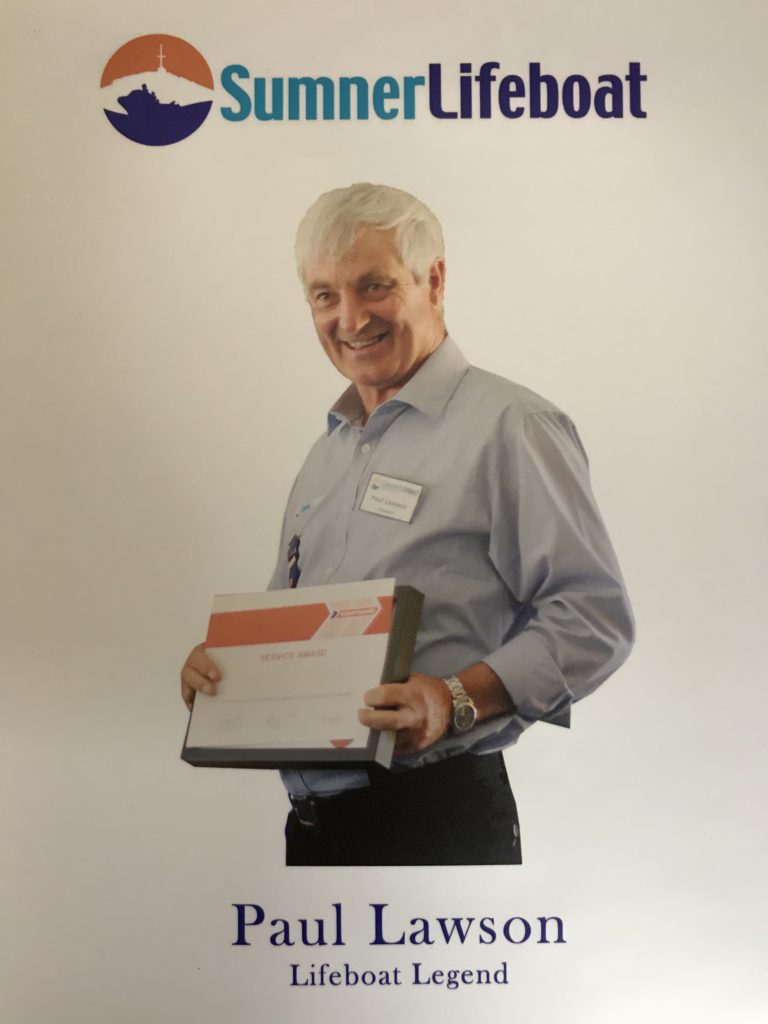 He was always focused on developing Sumner Lifeboat's capabilities – crew, vessels and the Sumner station facilities.
His lifeboat legacy lives on – he was instrumental in the design of the Sumner Class lifeboat, adopted by the Sumner, Bluff and North Canterbury Coastguard units, and he brought about the transition to a full jet fleet at Sumner.
Paul was influential in the development of Coastguard Southern Region too. Paul was Chair of Coastguard Southern Region for six years and he was an assessor of Coastguard crew for their vessel Master qualification for many years.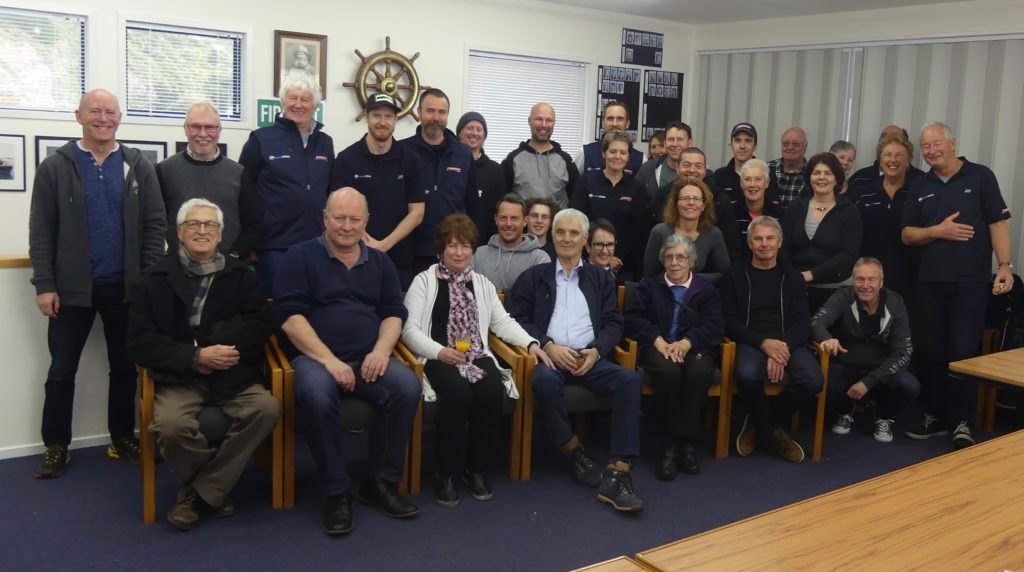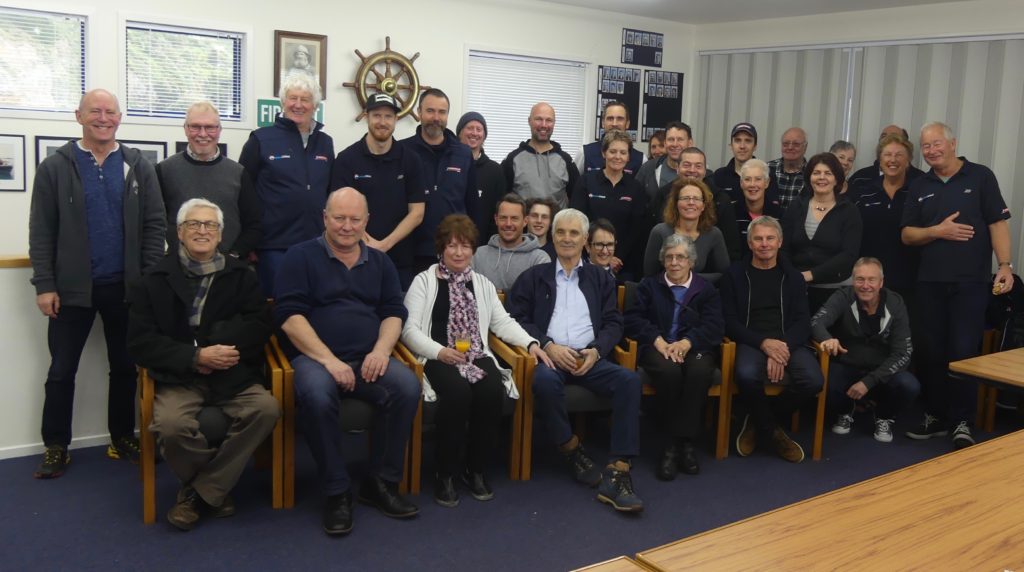 Paul had been unwell for some time, and in August 2019 Sumner Lifeboat held a get-together for him. This photo shows Paul with present and past crew.