Sat 20 July 2019 5:04pm – Another night-time mission: Blue Arrow Rescue was launched to search and attend to a yacht with engine troubles south of Motunau. The 35ft yacht with three persons on board had lost all power in difficult conditions. It became a ten hour night trip involving two rescue vessels.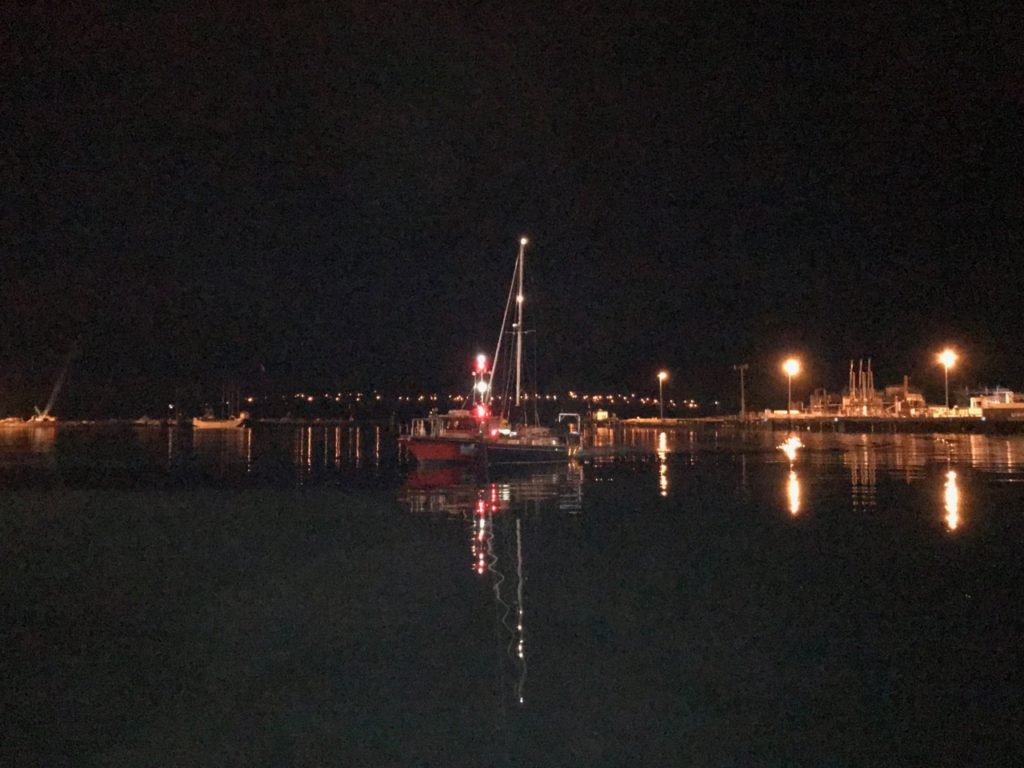 North Canterbury Coastguard's Kaiapoi 1 rescue vessel was first launched. Starting from nearer to Motunau, it was able to locate the vessel in difficulty whilst Blue Arrow Rescue was on its way from Sumner.
After assessing the situation, it was decided that it was safer for Blue Arrow Rescue, the larger rescue vessel, to take the yacht under tow. Once the tow was safely set up, Kaiapoi 1 returned to its base with a job well done.
At 4knots and with a choppy 2m swell it was a long and uncomfortable journey to Lyttelton for both Sumner Lifeboat crew and the yachties. All were pleased to enter the sanctuary of the marina where they were met by relief Sumner Lifeboat crew, a St Johns ambulance and a big supply of sandwiches and coffee.
The yachties were checked out by the ambulance crew and all were fine but tired.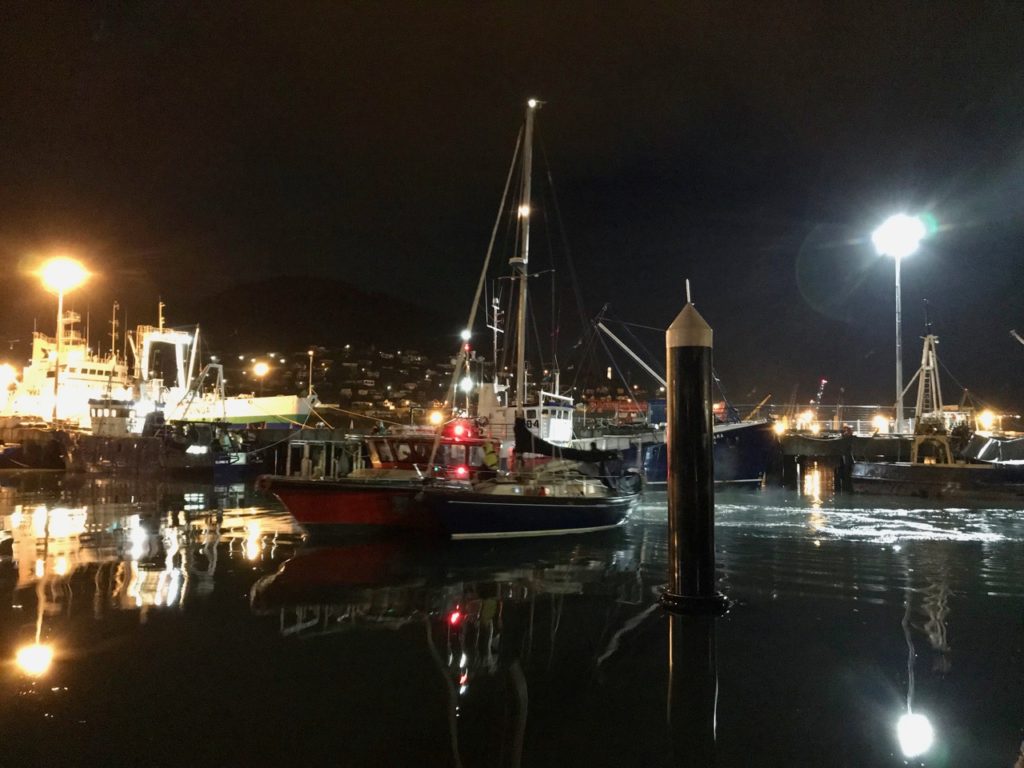 The yacht entered the marina secured alongside Blue Arrow Rescue.
The relief crew took Blue Arrow Arrow Rescue back to Sumner whilst the mission crew re-fuelled on coffee and food then headed for bed.
Twelve Sumner crew were involved over a ten and a half hour mission – six on the boat, two relief crew and four shore crew.
The mission was wrapped up at 4:30am, another successful outcome.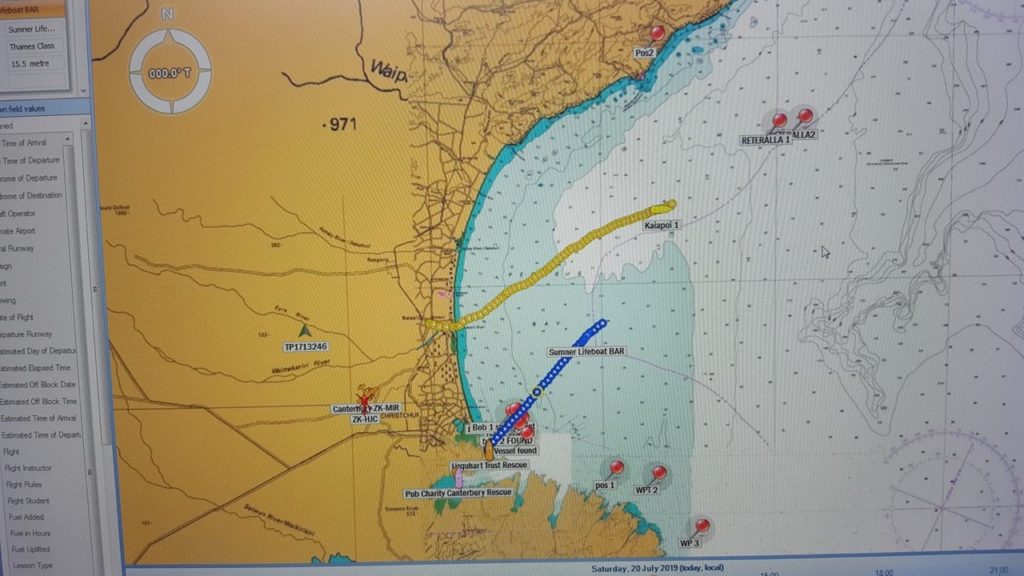 This screenshot from the tracking system shows Kaiapoi 1 (yellow) and Blue Arrow Rescue (blue) en route to the target.

Kaiapoi 1 returning to base and Blue Arrow Rescue with the yacht in tow heading for Lyttelton.