On 3 May Sumner Lifeboat acted as safety boat for the Westpac Rescue Helicopter doing winch training with the fishing vessel Frontier. We got to see close up the awesome skills required by both helicopter and Frontier crews to safely transfer persons between chopper and vessel.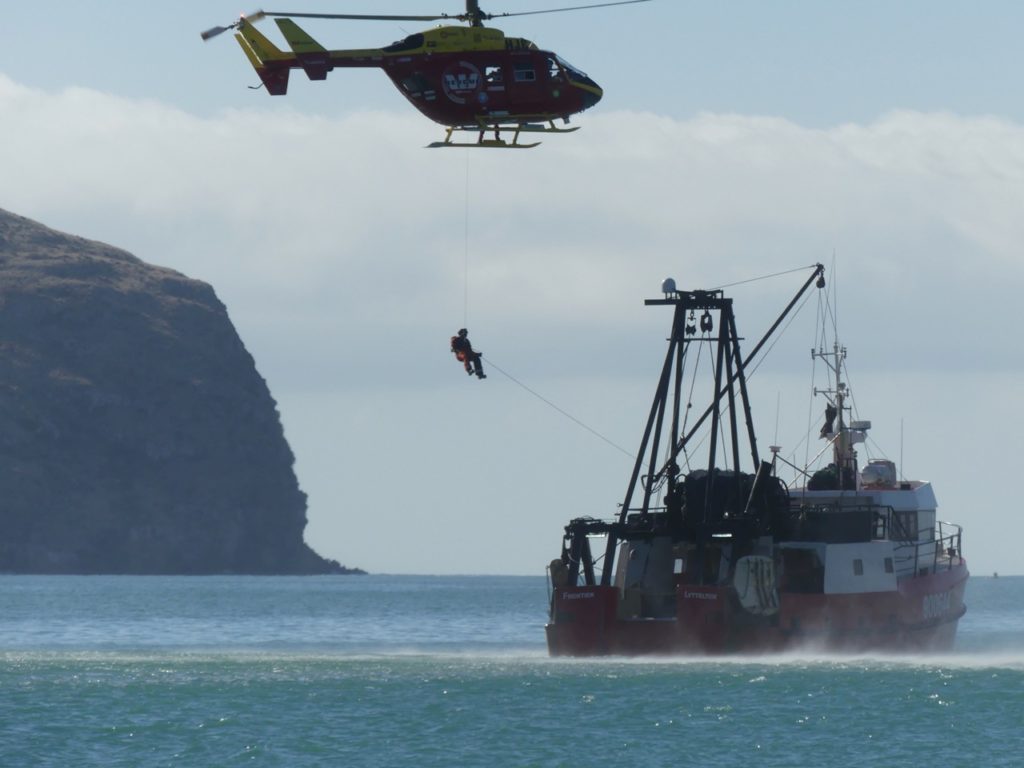 When doing close manouevring the vessel must maintain a straight course at a constant speed, and both helicopter and vessel crew must communicate clearly.
The exercise was over 4 hours with many transfers and practices, a great opportunity to hone rescue & recovery skills for everyone involved.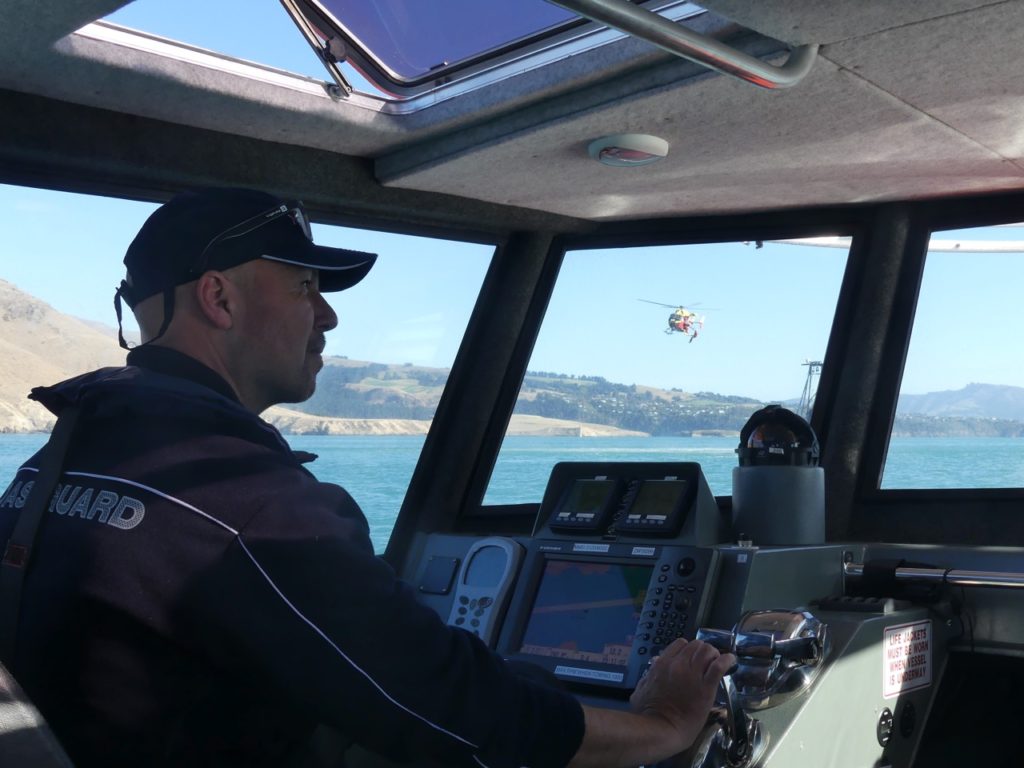 Sumner Lifeboat's Blue Arrow Rescue was in attendance, with a good outcome – their rescue skills were not put into action as the whole exercise went smoothly.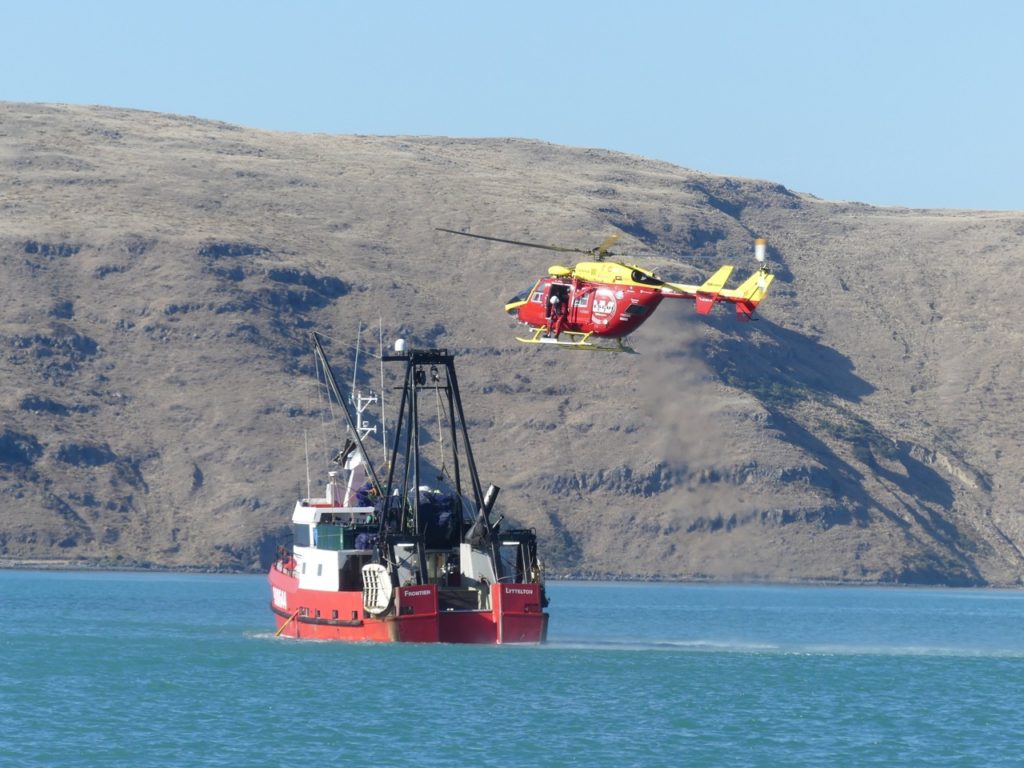 The only downside was that conditions were perfect with light winds and smooth waters – in a real rescue the weather and sea conditions may be a lot rougher – so on future exercises the team may hope for choppier seas to build their skills!